Ignite Wellness - Challenge 2
Updated On: May 151, 2023
We are launching the 2nd Challenge for this year!
Fruits & Veggies Challenge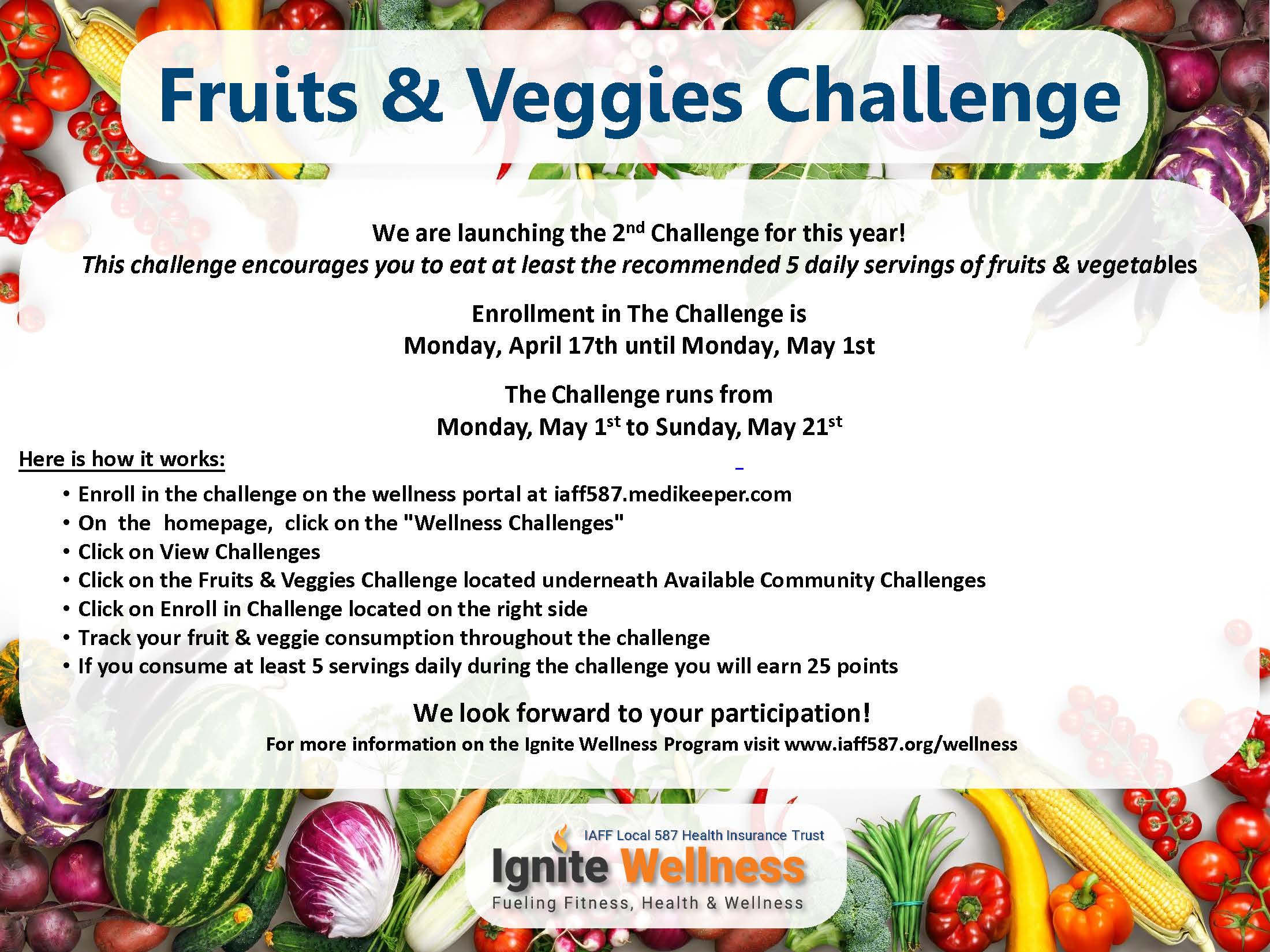 The enrollment period is:
Monday, April 17th until Monday, May 1st

The challenge period will be:
Monday, May 1st to Sunday, May 21st
Eat at least the recommended 5 daily servings of fruits & vegetables during the challenge period & earn 25 points.
Here is how to participate:
Enroll* in the challenge on the wellness portal at iaff587.medikeeper.com

On the homepage, click on "Wellness Challenges"
Click on "View Challenges"
Click on the "Fruits & Veggies Challenge" located underneath "Available Community Challenges"
Click on "Enroll in Challenge" located on the right side

Track your fruit & veggie consumption throughout the challenge
*You must register and complete the Health Assessment on the MediKeeper site prior to having access to any of the challenges. Please visit here for more information on registering.